There are numerous types of windows available in the market, and one of them is a sliding window. It is not easy to choose the perfect window because multiple materials, colors, and designs are available. Sliding windows are best and easy to maintain, and many people have sliding windows in their homes. But there is an advantage to a sliding window only if there is a perfect sliding window. Some people regret installing a sliding window; do you know why? It's because they do not install sliding mosquito net for windows. 
There is no use installing a sliding window if we regret opening it. Sometimes the sound of some sliding windows is too irritating because of their low quality. So, it is very important to know which is the perfect sliding window for your house. 
Best Sliding Window for your house
When it comes to sliding windows, you will get plenty of options in the market. However, not each one of them will be perfect for you. There are a lot of things one has to keep in mind. While choosing the best sliding window for your home, you will have to make sure to choose a durable one. Also, keep a check on your budget. Moreover, you will also have to keep in mind that it fits the size of your window. A bigger or smaller window will only lead to the invasion of mosquitoes in your house.
Why a sliding mosquito net is perfect for windows.
A sliding mosquito net is perfect for windows because it has many benefits. It prevents us from mosquitoes and other tiny insects but it also keeps the home well-ventilated. So let's see why a sliding mosquito net is best for windows. 
Affordability and high-quality
A window is a very important part of the house interior. Almost 20% of the house is covered with windows. There are a lot of varieties available in the market for buying sliding windows. But getting a high-quality sliding window at an affordable price is difficult to find. 
There is a sliding mosquito net for windows available in the market that is perfect for the house. They are made from high-quality material and affordable for a middle-class family. You can contact the sliding window manufacturer and buy these affordable and perfect windows for your house. 
Protection from insects and mosquitoes
This sliding net can prevent the entry of all small and big mosquitoes and insects. A sliding mosquito window will protect your house from these mosquitoes. Sliding mosquito net for windows will not let mosquitoes enter your house, and you will not need repellent after that. 
Provide ventilation and sunlight
Breathable and high-quality aluminum material is used in sliding mosquito nets. We can place retractable sliding mosquito nets in your windows to get proper ventilation. We can only get proper air from outside when we open our windows. 
The effective mosquito screen will let the fresh air pass through it. By installing a sliding mosquito net for windows, you will get proper ventilation by placing a net. It will protect you from mosquito sand while sunlight and fresh air enter your house. 
Durability and maintenance
The sliding mosquito nets are made of aluminum material, and they are retractable. We can also call them rolling mosquito nets for windows. They are long-lasting and minimal maintenance is required. 
There is no fear of breaking windows, and it works for many years. It is made of high-quality material, and you can easily clean them at home. 
You can clean the sliding mosquito net for windows daily with a normal cloth and monthly with soapy water. It does not require any professional assistance to clean the mosquito net. A sliding mosquito net is a perfect option for durability and minimal maintenance. 
Rain and windproof
Sliding mosquito nets are a reliable option for rain and wind. Nothing will happen to the sliding net in the stormy wind or heavy rain. It has the power of bearing the wind and rain because of its high-quality material. 
Whenever rain or wind comes, you can easily enjoy the view. Rainwater will not enter through the window. Wind cannot break the net because it is strong and properly placed on the window. A sliding mosquito net for windows is the perfect option if you want to install the best sliding window. 
Conclusion 
Therefore, a sliding mosquito net window is perfect for our house. It has more benefits than a normal sliding window which makes it the best sliding window. So, if you are getting a Sliding window for your house, you need to get a sliding mosquito net for the windows.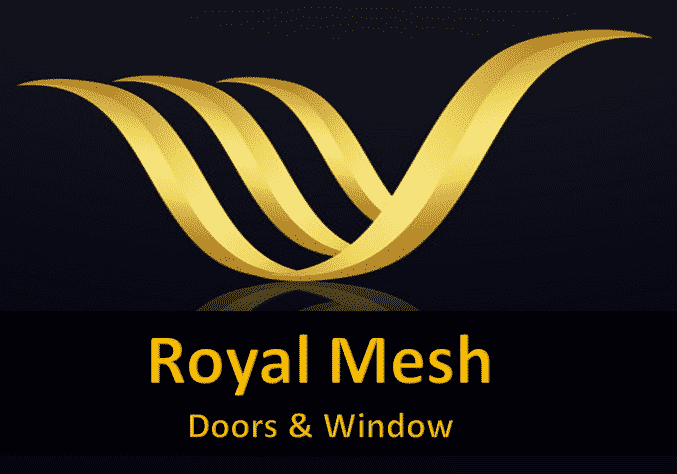 Royal Mesh is India's best mosquito net manufacturer to save people from mosquito bites. Our company provides high-quality mosquito nets for doors, windows, and at required places. Our expert installation team visits customers' homes and install the net within minutes. We customise the nets according to customers' doors and window size. Our company wants you to feel fresh air and light in the house without mosquito bites. We are here to make your life peaceful and mosquito-free