Scared of the deadly attacks by mosquitoes? Fear not! Royal Mesh brings reliable
Given the terror mosquitoes bring with them, we believe that your home should be free of it. And therefore, we at Royal Mesh, work dedicatedly to provide you with innovative and sustainable ways of screening your windows, doors and balconies.
Be it a pleated mosquito mesh or a roller mosquito mesh for your doors & windows; we provide it all. Whether you want to operate them manually or automatically, we've got you covered. We don't merely provide mosquito mesh for windows and doors; we provide "Quality Mosquito Mesh for windows, doors & balconies" to guard your home. 
Royal Mesh products promise strength & durability. These are easy to install and use. These can be easily fixed without damaging windows & doors. Since they're dustproof, they're also easy to clean and maintain. Moreover, they maintain the aesthetic appeal of the house and allow ventilation and natural light inside. We also provide customised mosquito nets for windows, doors & balconies to address your specific requirements.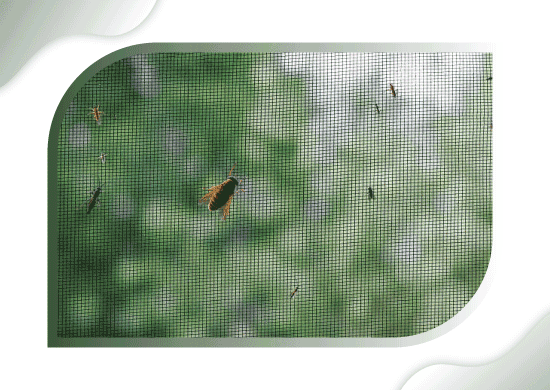 Royal Mesh Work Portfolio