The primary goal of using pleated Insect screens is to protect your home from tiny insects and pesticides as they are the vector of many fatal diseases that can lead your life into big trouble. In this article, you will learn about the benefits of using pleated insect screens for your home.
Benefits of Using Pleated Insect Screens
Following are the benefits of using pleated insect screens that you may go through. 
Bring natural brightness:
Using a pleated insect screen in your home provides proper natural light in the rooms without obstruction. Natural sunlight is essential for homes; it prevents the growth of certain bacteria. Lack of sun leads to dampness to walls. You can save some expenses on lighting. The exciting part of pleated screens is that it is full size, which means roof to floor and has a sliding feature.
Pleated insect screens do not get in the way of your house's ventilation system. It provides proper air circulation and ventilation to your place without any interference.
For safety measures, people used to shut down their windows and doors at night. Closure of doors and windows brings a suffocating atmosphere and increases your ventilation expenditures. After installing pleated insect Screens, there is no need to close windows and doors at night because of mosquitoes or insects. 
Blocking the entry of mosquitoes and insects :
The chief benefit of using pleated insect Screens for your home is protecting against mosquitoes' invasion. Using pleated insect Screens, resist the entry of mosquitoes and protect from the transmission of mosquito-borne diseases such as dengue, malaria or chikungunya. Along with mosquitoes, it gives protection against lizards and insects too.
Pleated insect screens are affordable and long-lasting. It's very convenient and practical. Accessible, and it doesn't require a lot of people to fix it, installs easily. 
This pleated screen is low maintenance and can be easily cleaned or washed at home. Washing with Soap & water and dusting is enough for its cleaning.
Many people avoid mosquito nets indoors and windows because they don't want to spoil the look of their interior. But a pleated insect screen is an answer to all your prayers. These pleated screens don't destroy the decorations; instead of adding an elegant look to your home interior.
Pleated insect Screens can be fixed in every type of window and door. Easily accessible to everyone.
Final Words
If you want to blend your indoor and outdoor, you may opt for a pleated mosquito screen. Suppose you have a balcony, verandah, or kitchen, looking to make it accessible; you can benefit from the seamless blending feature by using a pleated insect screen.
Suppose you are organizing any public gathering or house parties. In that case, you can quickly join your outdoor and indoor spaces together so that there will be enough space for the better arrangements of your guests, which is the most prominent benefit of Using Pleated Insect Screens.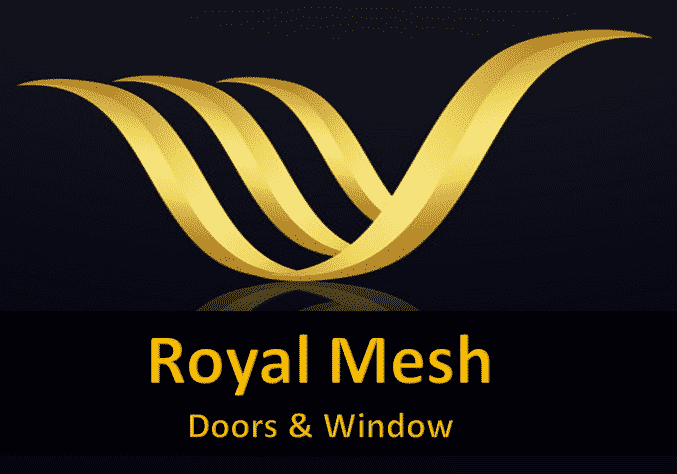 Royal Mesh is India's best mosquito net manufacturer to save people from mosquito bites. Our company provides high-quality mosquito nets for doors, windows, and at required places. Our expert installation team visits customers' homes and install the net within minutes. We customise the nets according to customers' doors and window size. Our company wants you to feel fresh air and light in the house without mosquito bites. We are here to make your life peaceful and mosquito-free